About us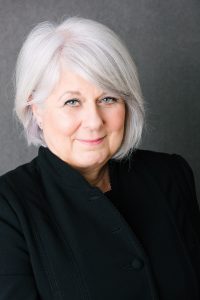 Hi, my name is Patricia Buckland
Welcome to Debt Talk
I'm inquisitive, so I like to ask Why? a lot, I love animals, and I have kids.
After working in the Finance Department of corporate companies for years paying their bills, eventually, I had to leave because of childcare problems; unfortunately, there wasn't any I could really afford.
Starting my company Debt Talk
So I took the step and constituted my company way back in 2005. Click here to view details. Using the transferable skills, I had gained at work.
My Mission Statement
I even created the following mission statement:
To offer as many people as possible education and support in basic personal finance to enable them to make informed decisions to improve their lives for the better.
Experience I gained to help you with your financial education
Managing to be a little above average, I gained a place on the board of Paradigm Housing for 10 years, as a non-executive director.
I served on all three Boards and even became deputy chair for a while too.
Whilst I was there, I worked with the company to embed financial inclusion to the centre of the organisation to create a Tenancy Sustainment department.
So I have a bit of experience in strategic planning and budgeting.
It also happens I have a love of keeping track of my money. I like to know how much I have, where I have spent it, and that the correct person receives the money when I pay my bills. It's just what I do.
How I can help you with your financial education
Because of all this experience, I have a great relationship with my money, and that gives me peace of mind along with a feeling of financial freedom, I get to choose.
Another passion of mine is passing on my knowledge and enthusiasm for keeping track of money to others. To help them have a great relationship with their money too.
Someone to listen unconditionally
If you're sick of being broke and need help, I'm offering a confidential, safe place to take a moment, to sit back and catch your breath and have someone listen to you unconditionally.
To chat to about your financial journey so far and work with you to find a way to reach your financial goals no matter how small. A bit like a therapist.
Book a Zoom Call
If by now you feel you would like to work with me, why not book a free 30-minute assessment, bring along your favourite beverage and we can have a chat, you can get to know me a little and visa versa.
If you want to work with me, you can rebook if you don't at least you know where I am if you need to chat in the future. There is no commitment.
My financial education online courses
Having had children, I also really want to help 16+-year-old students navigate the finance world once they have either left school or started university.
So, I have written two financial education courses, based on two fictional characters Daniel and Sarah. The course takes the learners through the characters financial journey.
The courses are perfect for mainstream or homeschooling students whilst they study for their AS and A-Levels or begin University and become financially independent.
Once they've completed the course, they will be able to download a Completion Certificate for their portfolio.
For further information, please book a free 30 minute appointment and we can talk further.
Connect with me on Social Media
Connect with me on LinkedIn have a look at my profile, connect with me if you want.
Join me in my free Facebook group
Checkout my Pin's on Pinterest
Click here for my YouTube channel to see my latest video's
Sign up to my Newsletter for my views on personal finance.
Work with me
Book a FREE 10-minute chat if you would like to chat with me about how we can work together.